Professional Care You Can Trust
in Central Coast area
At Coastwide Disability Care we have one focus – You
Coastwide Disability Care's mission is to empower the aged and disabled, by eliminating barriers and creating opportunities to succeed, enhancing the dignity and quality of life of individuals within our community. We service throughout the Central Coast, Lake Macquarie, and Lower Hunter regions of New South Wales
Our Services
What We Offer
Coastwide Disability Care (CDC) staff can assist with personal tasks of daily life…
Coastwide Disability Care is proud to offer community participation to reach new goals, explore and challenge….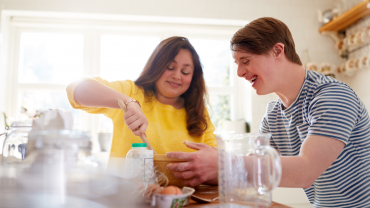 Coastwide Disability Care can help with a number of general household domestic services …
Suppported Independent Living (SIL)
Disability Accomodation
SIL is the best option for NDIS participants with higher support needs – for example, if you need overnight support, 24/7 care, person-to-person work provided by a support worker, or a significant amount of help throughout the day. We at Coastwide provide SIL to people with a disability who are living alone, or with a group of people in a shared home. It can give you an opportunity to be independent, make friends, and enjoy life while receiving the support you need.
At Coastwide, We have a wide range of housing options to suit all requirements such as,
Supported Independent Living (SIL)
Short Term accommodation (STA) OR Respite Care
Medium-Term Accommodation (MTA)
What People Say
Testimonials
I have used several providers for disability services in the last two years but I was never satisfied until I met Jeanette at Coastwide Disability Care. Her team has real compassion for people with disability and they don't see them as numbers but real human. Thanks for your help
I love being with my caregiver. She is just fantastic and very helpful.  I'm so happy I decided to avail of their services. My care giver is always active, supportive, go on walks with me, do outings etc. Coastwide Disability Care carers are full of beautiful people, I would not want to be anywhere else than my home with them. Best decision I have ever made.
My regular support carer helps me with my daily personal care and maintains my house clean and tidy. I always look forward to my weekly Friday outings and explore new places. I enjoy it
Coastwide Disability Care can Help with...
Disability Care Services in Gosford, Bateau Bay & Lake Macquarie Area such as,
Personal Care & Hygiene
Light Housekeeping
Medication Assistance
Shopping
Meals Preparation
Transport & Appointments
Nursing Care
Mental Health
Long Term Care
Social & Community Access
Keeping Active
Companionship